ICL (International Communication Link)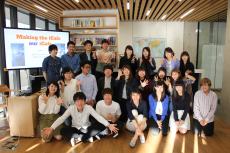 The ICL (International Communication Link) has as its purpose the befriending and helping of international students at Shudo. These students help organize the welcome party and also help international students settle into their new life at Shudo and in Hiroshima.
Buddy Students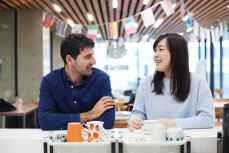 Under the Buddy System, a Japanese student pairs up with an exchange student to help the exchange student lead their life smoothly in Hiroshima and follow various procedures. Each year, about 30 Japanese students work as buddies, addressing diverse issues facing exchange students. By working as a team and resolving problems together, the HSU students and exchange students build strong trust-based relationships.
Resident Assistants (RA)
Resident Assistants (RA) at the International House help international students lead their lives smoothly in Japan. In addition to ensuring a comfortable living environment for international students, RAs discuss with and give advice to international students regarding problems arising from differences in culture, lifestyle, and values. RAs also plan and organize events that regularly take place at the International House, linking international students with local citizens. Living and working together with students from various countries provides valuable opportunities for the RAs themselves to develop international sensibility without leaving Japan.