Career Support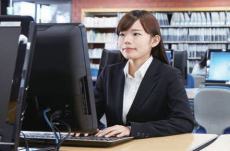 Hiroshima Shudo University provides a wide range of career programs and services, mainly located in the Career Center. The center is not just a place that offers information about jobs; it is also a place where students can reflect on what they want to do in the future. The experienced staff of the center provides practical support related to searching for a job, and offers individual consulting sessions by career counselors which help students to move forward with their career plans.
Job-Hunting Guidance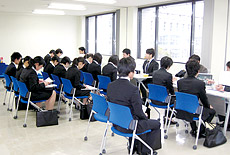 The Careers Center offers job-hunting guidance especially for international students who are planning to find a job in Japan. In the guidance, students can learn how to write application forms, and the way job interviews are held. They also have a chance to listen to job-hunting experiences and successful strategies from their seniors. The recent employment situation and economic trends are also major topics treated. Students are also able to talk directly with the personnel of companies they are interested in at the company information sessions.