Facility Outline
International House (i-House) was established by Hiroshima Shudo University (HSU) to promote international exchange, primarily as a facility for providing accommodation for exchange students. The i-House provides exchange students with a safe and secure living environment, as well as support for their lives as students in Hiroshima.
At the same time, through the use of i-House as a venue for deepening friendships between Japanese and international students, it promotes international understanding and cooperation at HSU.
| | |
| --- | --- |
| Address | 9-3 Hirose Kita-machi, Naka-ku, Hiroshima City |
| Building | Seven-story, steel-frame reinforced concrete structure |
| Number of rooms | A total of 41 rooms (36 single rooms, 5 family rooms) |
| Room area | Single rooms: approx. 14 ㎡ Family rooms: approx. 28㎡ |
| Shared facilities | Dining room, communal kitchen, laundry room, storage room, bicycle parking area |
| Other facility | Meeting room |
| Capacity | Up to 46 residents |
i-House Events (Activities)
i-House Welcome Party for New Residents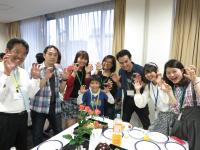 We hold parties to welcome international students who have moved into i-House. Parties are held in the first and second semesters, inviting local residents with whom new international students can form deeper exchanges. Students and neighbors get to know each other and enjoy playing games together. The parties are part of HSU's activities to help new students settle into their new life at i-House.
Winter Party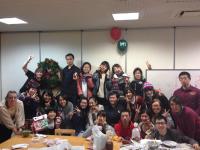 The Winter Party is is an annual event with residents of the i-House inviting friends and sharing cakes, confectionery and presents. Participants decorate the room to produce a festive atmosphere.
Fire Drill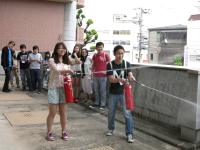 i-House holds a fire drill in which all residents and staff participate. In the drill, they confirm the evacuation routes and learn what to do in an emergency, to be ready in case of fire.
Hirose Kita-machi Local Events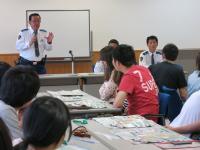 International House residents can participate in local activities which Hirose Kita-machi holds such as sport festival and traditional Japanese festivals (Matsuri) etc. You can experience several Japanese events with local residents of a wide range of ages.