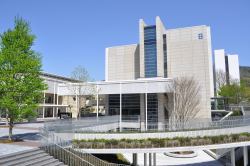 We provide assistance such as support for international students and events at International Affairs Center. We also works with affiliated universities and colleges all over the world sending and accepting students each other.
The International Center is located on the first floor of the Center for Co-Creation (CCC).
International Affairs Center,
Hiroshima Shudo University,
1-1-1, Ozuka-higashi, Asaminami-ku, Hiroshima
731-3195, JAPAN
Tel.+81-82-830-1103
Fax.+81-82-830-1303
E-mail : kokusai@js.shudo-u.ac.jp
Downloads
You can download the HSU Prospectus and/or Pamphlet from the links below.