The development of society requires the creation and growth of new business: nurturing a business spirit for leading the business world.
Field of Study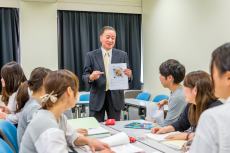 The Faculty of Commercial Sciences has developed as a core faculty since Hiroshima Commercial College was established, and its educational policy is to educate people who will contribute to the development of the local community. It has produced many people who are actively working in Hiroshima and throughout Japan in the business world. "Business Studies" is a study for systematically learning how to understand and get used to "the world of business". Therefore, to study Business Studies means that students learn the basis for future economics-related life issues. The name has changed to Department of Business Studies from the Department of International Business Studies, and three further important courses in various business activities have been added: "Distribution and Marketing", "Trading and Tourism", and "Finance Business". The Department gives students consistent education by teaching both basic knowledge and specialist knowledge.
Policy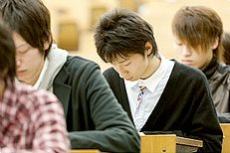 There have been major changes in the world. To meet these changes, university classes have also changed: from traditional lectures to interactive classes using IT media, with students experiencing practical studies such as international internship programs and practicing trade programs. In the Department, we recognize the importance of keeping a close relationship with the local community, and creating education that serves society more usefully. Students can learn the integrated business spirit of theory and practical study by participating in internship programs and other practical types of programs. Even as the department with the longest history, we are always trying to renew our curriculum and aim to foster students who are sensitive to changes in the business world.