Shudai Forum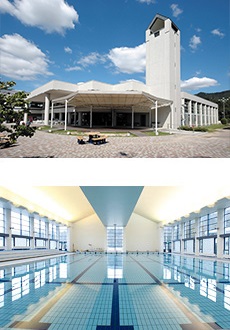 The Forum is located across from the Dining Hall. It houses Mario Tavola Italian restaurant, a swimming pool, lounges, a conference room and an international communication area with a Japanese-style room. Shudai Forum is an ideal place for students, faculty and office staff of the university to meet and talk.
Shudai Hall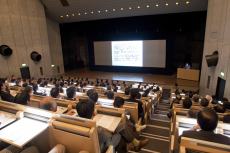 This large hall has good acoustics and lighting as well as seating for 702 spectators. The building houses five music practice rooms, and the Alumni Association Office. The main hall is used for various academic activities such as society meetings, lecture meetings, and student musical and theatrical productions.
Medical Center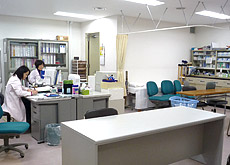 The Center is on the first floor of the Administration Building. The staff assist with the health and medical needs of the University's students. Health care is provided free of charge, not only for full-time students but also for short-term research students and overseas scholars and visitors. Counseling services are also available.
ATMs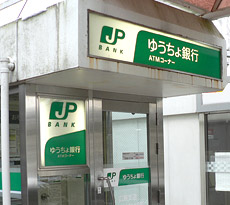 On campus, there are cash dispensers of two different financial institutions.The Japan Post Office and a local bank, Hiroshima Bank.
SPORTS CLUBS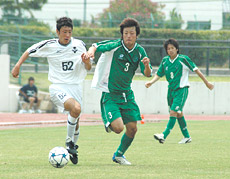 There are more than 40 sports clubs, ranging from traditional activities like karate, judo, Japanese archery to sports like, lacrosse, tennis, swimming and American football.
There are also outdoor activities such as sailing, fishing and mountaineering.
CULTURAL SECTION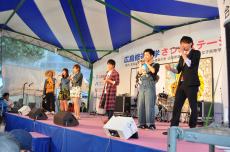 Among the interests pursued by the more than 30 Cultural societies and clubs are cartoons, art, and film, folk music, rock and pop music, and classical music, tea ceremony, shodo (Japanese calligraphy), and Japanese chess. Societies with an academic orientation focus on fields such as Accounting, Computing, English, and Law.
Alumni Association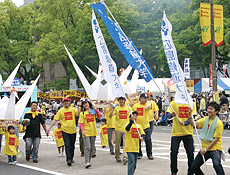 The Association provides a scholarship for foreign students, organizes fund-raising for improvements in campus facilities and assists in offering career advice for graduating students.
Patio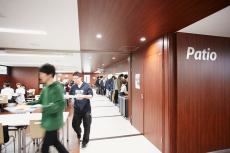 Patio is located on the second floor of the Dining Hall. It is popular for buffet lunches.
Arcadia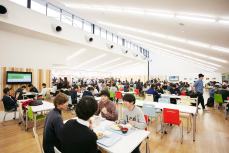 The Arcadia Restaurant is on the second floor of the Dining Hall. It has 700 seats. The set meal that changes from day to day and pasta are both popular menu items. On Mondays, Wednesdays, and Fridays it is open until 7:30 p.m.
Forest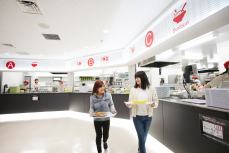 The Forest Restaurant is on the first floor of the Dining Hall. It has 360 seats. Noodles, box lunches and rice dishes are available. On Tuesdays and Thursdays it is open until 7:30 p.m. On Saturdays it is open until 7:00 p.m.
Mario Tavola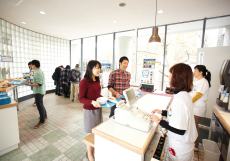 Located on the first floor of the Forum of the International Affairs Center, Mario Tavola is an Italian restaurant with 68 seats, serving several types of pasta and pizza to stay or to go. The restaurant is open 11:00-14:00 from Monday to Friday.
Little Mermaid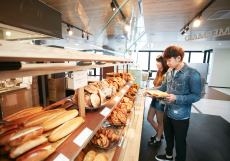 The bakery/coffee shop Little Mermaid is located on the second floor of the Dining Hall building. There are 234 seats inside the shop and 180 on the terraces. Always offering freshly baked bread, the bakery/coffee shop is open 10:30-17:00 from Monday to Friday.